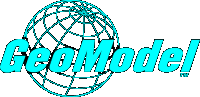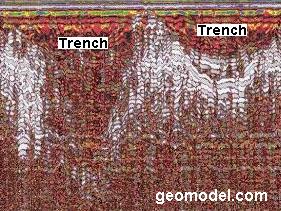 Landfill Location Surveys
Conducted Nationwide
Email us at geomodel@geomodel.com / 703-777-9788
---
Landfill Location Survey Methods
The most common methods used for locating a landfill and delineating the extent of a landfill are the geophysical methods of electromagnetic conductivity (EM) and ground penetrating radar (GPR). Photographs showing how these geophysical survey methods are conducted and the results that can be obtained are shown below:
---
Electromagnetic Conductivity Surveys for Locating Landfills and Trench Debris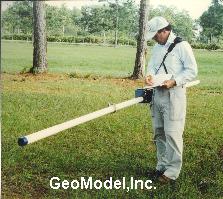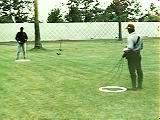 Above are the shallow EM conductivity meter (white pole) and the deeper EM conductivity meter (hoops)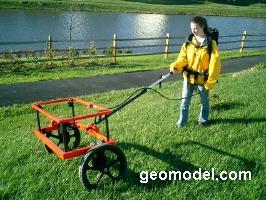 Above is GeoModel, Inc.'s EM metal detector being hand-towed
The instruments shown above can collectively locate buried trenches, landfills, and inorganic or salt water (brine) plumes. The shallow EM conductivity meter locates metal and measures ground conductivity to a depth of 20 feet (6 m). The EM metal detector locates metal to 10 feet and can more accurately define the metal target locations than can the shallow EM conductivity meter. The deeper EM conductivity meter can measure ground conductivity to 100 feet (30 m). The EM conductivity instruments are excellent for locating inorganic and salt plumes from landfills and waste pits and determining their extent.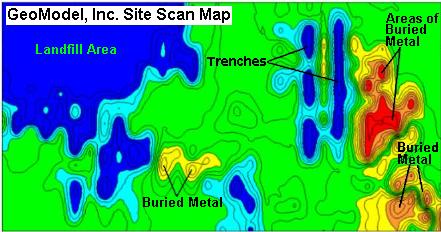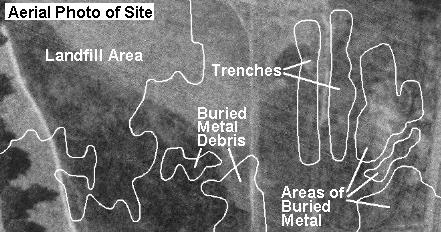 The color contoured map (above) shows the results of a survey conducted with GeoModel, Inc.'s EM ground conductivity meter. The landfill extent and areas of former trenching can be seen in blue and areas of buried metal can be seen in red and orange.
The aerial photo (below the color map above) outlines the areas of the landfill, trenches, and buried metal, evidence of which cannot be seen on the aerial photo alone.
---
Ground Penetrating Radar (GPR) Surveys
GeoModel, Inc. also conducts ground penetrating radar (GPR) surveys for buried trench and landfill location. The 200 MHz antenna (seen below) was used to obtain cross-sectional GPR data for two trenches. The antenna can be pulled by hand, ATV, or truck.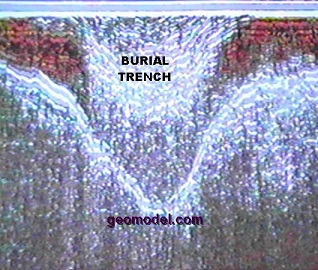 Landfill Burial Trench
---
Company Background
GeoModel, Inc. was founded in 1991 as a geophysical services, landfill delineation, burial trench location, and environmental consulting firm. The company principals have over 50 years of combined experience and have conducted numerous EM, GPR, and resistivity surveys for landfill location, including landfill cells, trenches, and plumes. All projects are conducted or supervised by registered professional geologists.
---
For a ground penetrating radar survey, click on your state below: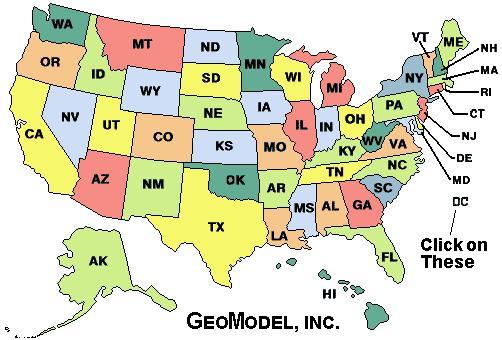 e-mail:

geomodel@geomodel.com
---
[Back to Top of page][Back to GPR Applications page]